When it comes to selling technology products or services, making the initial sale is just one component in your overall strategy designed to promote higher customer satisfaction and better retention rates. Planning and executing an efficient and cost-effective after-sale Tier 1 customer care and support program is one of the best investments you can make for your business.
As experts in providing Tier 1 services to clients of every size and description, AmeriCall can create a fully-customized program specifically designed to meet the specific challenges facing your company and its customers before, during, and after the sale.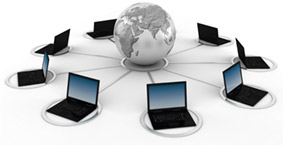 Our dedicated staff of technical support specialists, Call Center Agents, and operators are highly-trained in all aspects of Tier 1 technical support operations. Best of all, we can provide your clients and customers with after-sale support the way you need it—24 hours a day, 7 days a week. Services include:
Technical support for software
• Tier 1 installation, registration, upgrades, and more

Technical support for hardware
• Tier 1 installation, server resets, password and login assistance, network analysis, and more

Paid support after product end-of-life
• Obsolete or out-of date equipment support on a Tier 1 subscription or per-incident basis

Tier 1 support by multiple access points
• Email, telephone, fax, pager, and more

At AmeriCall, we believe that taking care of your customers or clients is just as important as making that critical first sale. Why not Contact us today to learn more about our many after-sale technical support options. We'll be happy to tell you more about how AmeriCall can help increase efficiency, boost revenue, and increase customer satisfaction using our after-sale support services starting now. Every after-sales technical support program we offer is backed by an unbeatable satisfaction guarantee, and our operations center is managed by one of the industry's top administrative teams. So you know you're making the right choice when it comes to choosing AmeriCall for your post-sales technical support needs.
For more information on our many products and services, contact us today
TOLL-FREE: 1-800.964-3556
There is never any cost or obligation to speak with one of our client service specialists, and we'll be happy to tell you more about how our inbound and outbound technical support call center services can start helping your organization TODAY!